Oceanscape was born from the wish to share the joy and freedom of being in the Ocean. Founded in the Algarve in 2018, we have been committed to offering tailored boat trips, that hope to connect our guests with the sea and it's culture. We are based in Lisbon since 2021.
Our first boat, named after our founder's daughter Noa Asiri, is a one of a kind remodelled Portuguese fishing boat, poured with love and attention to detail.

We carefully designed it to create a comfortable space for connection, on board and with the sea. With a central table and a bow lounge seating area, it can welcome up to 10 guests.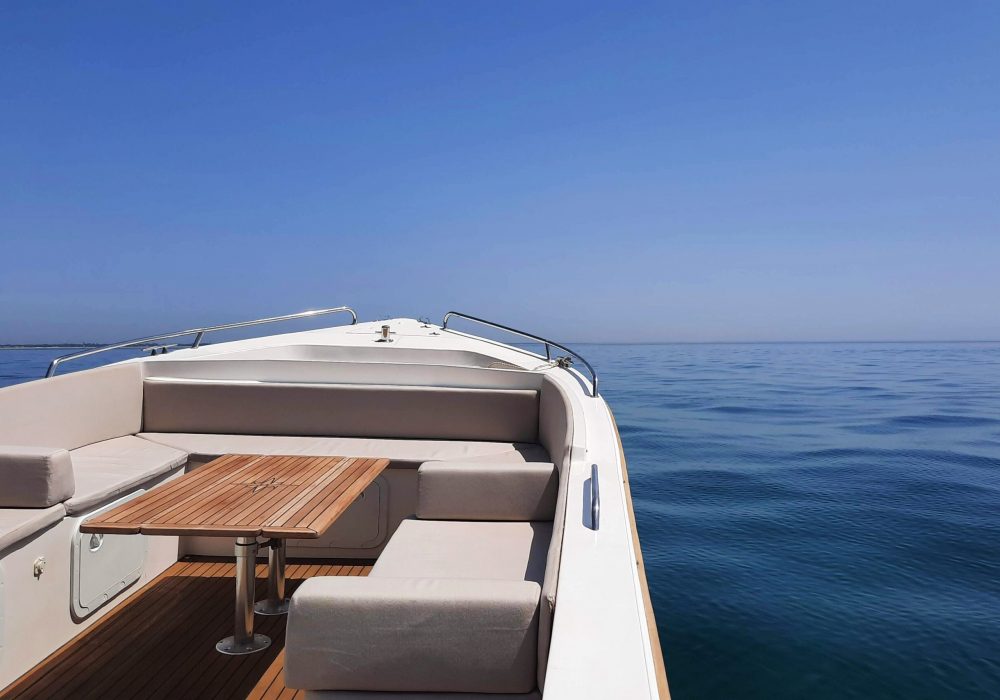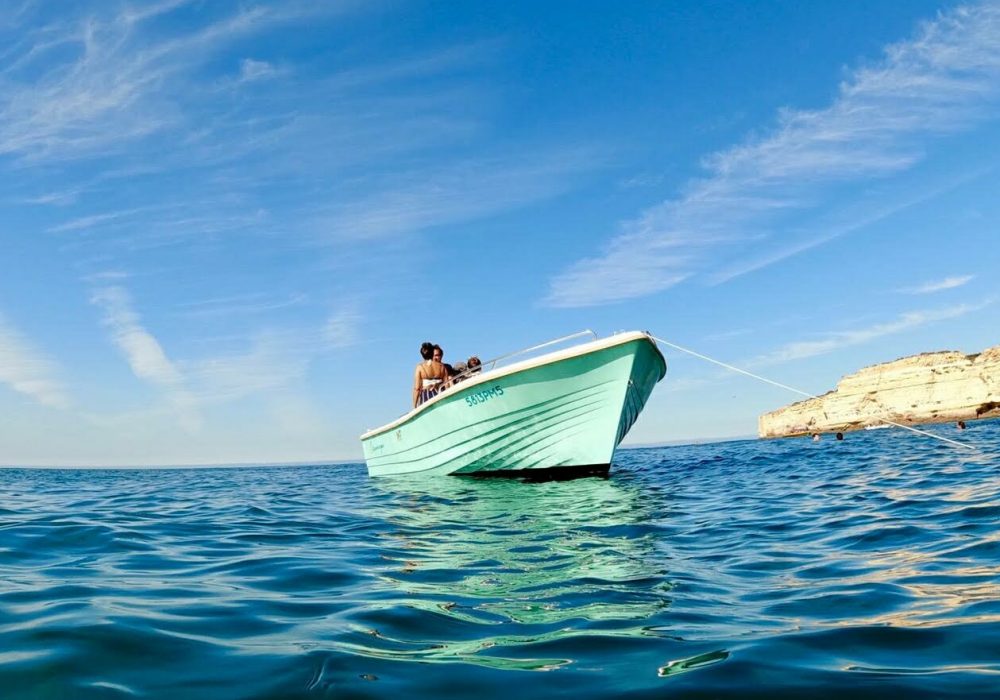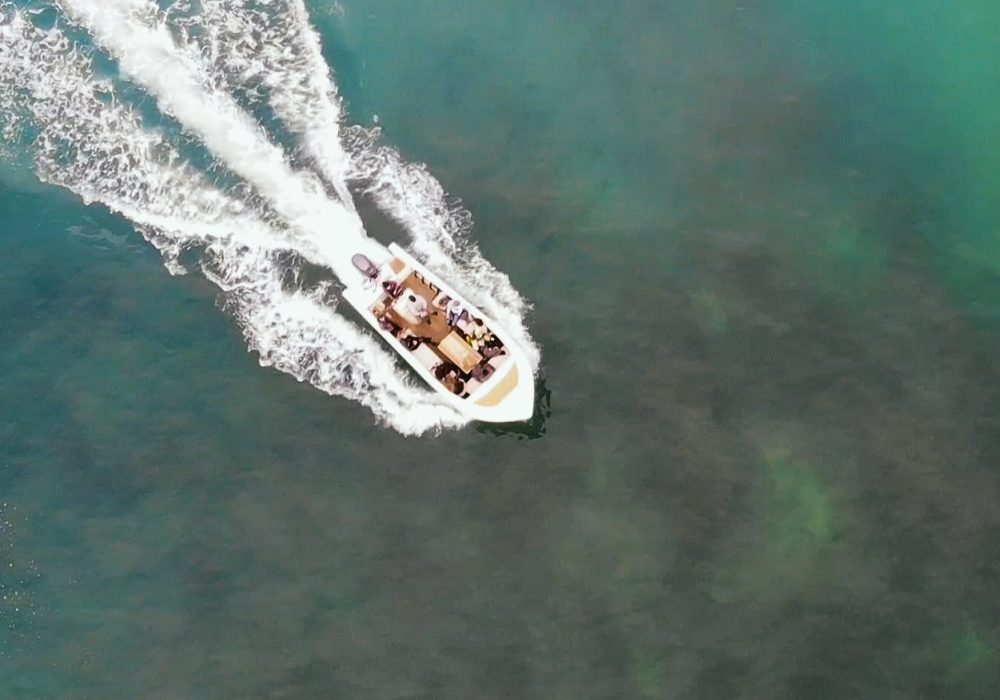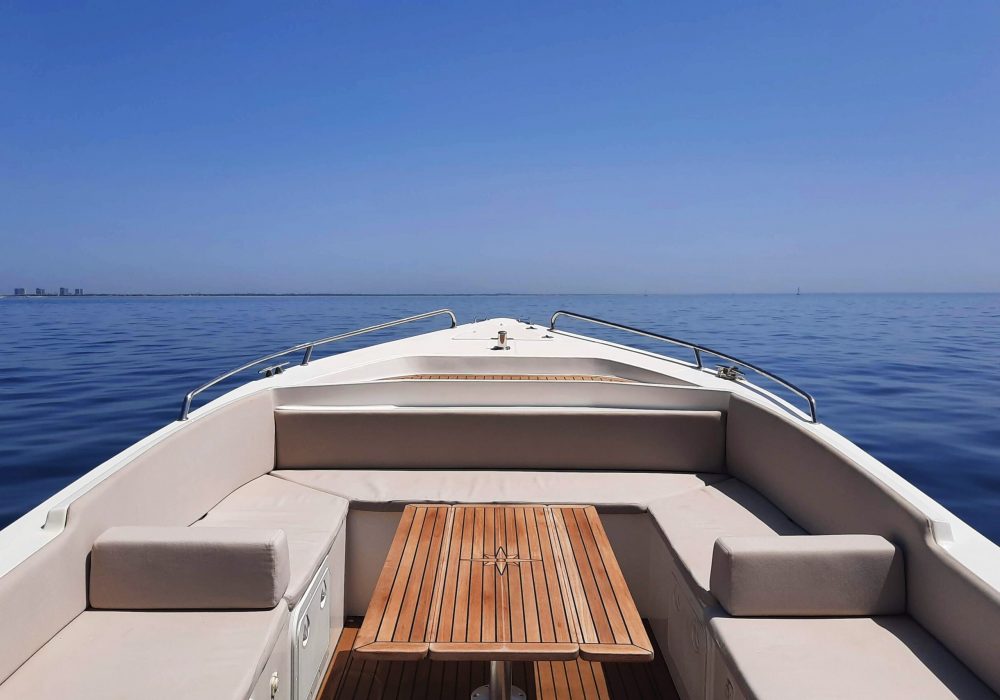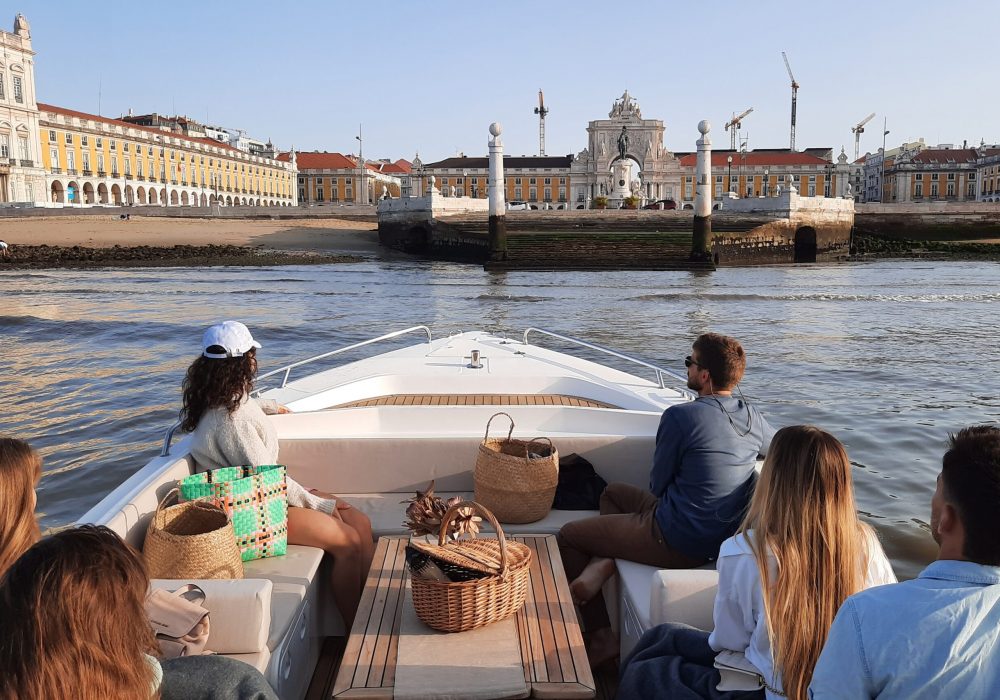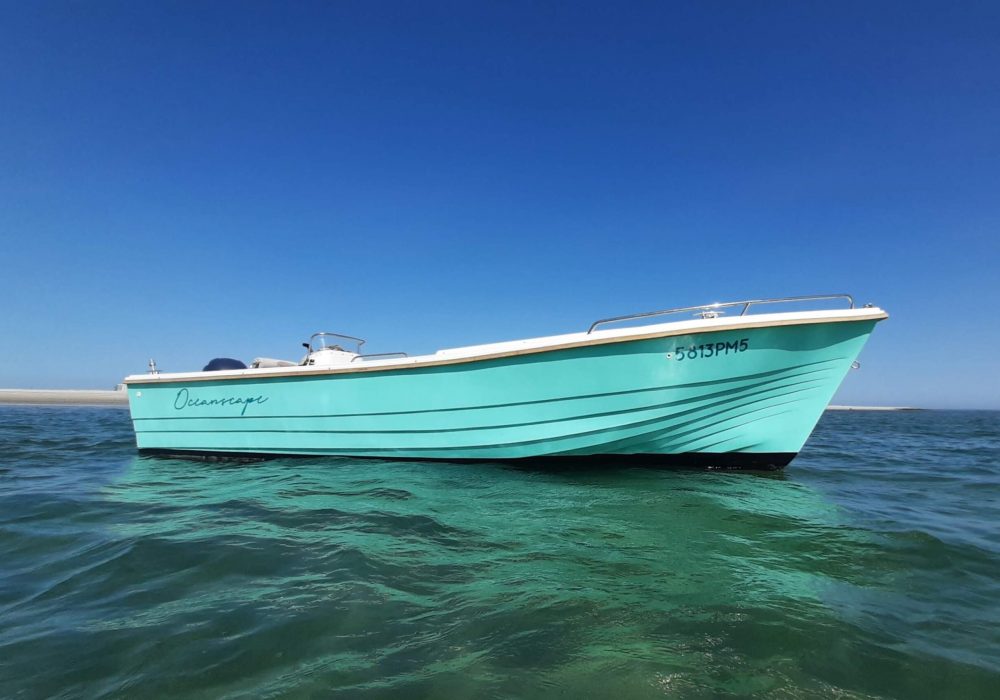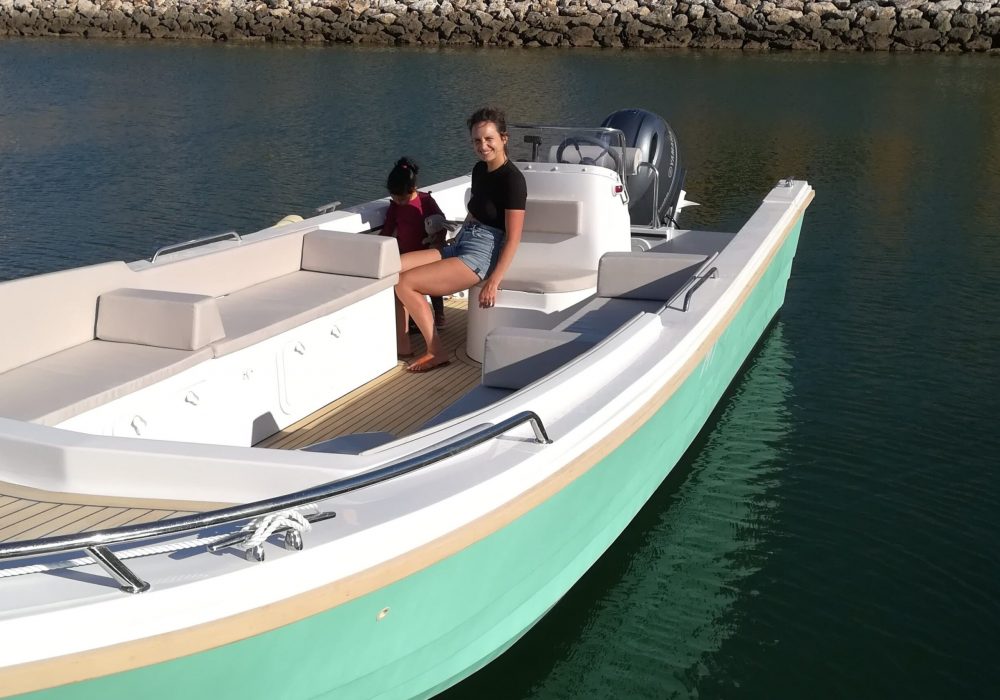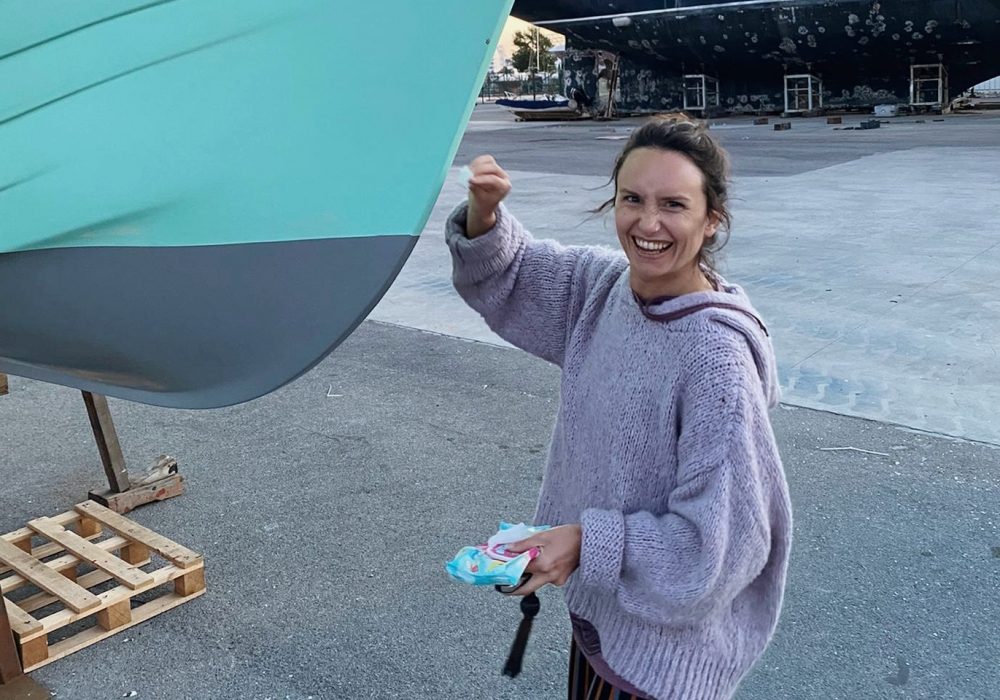 Join one of our thoughtfully designed boat trips, crewed by ocean explorers at heart. Experience Lisbon at Sunrise or Sunset, or escape to very special beach- or riverside towns. Join a group or book the entire boat for your Oceanscape.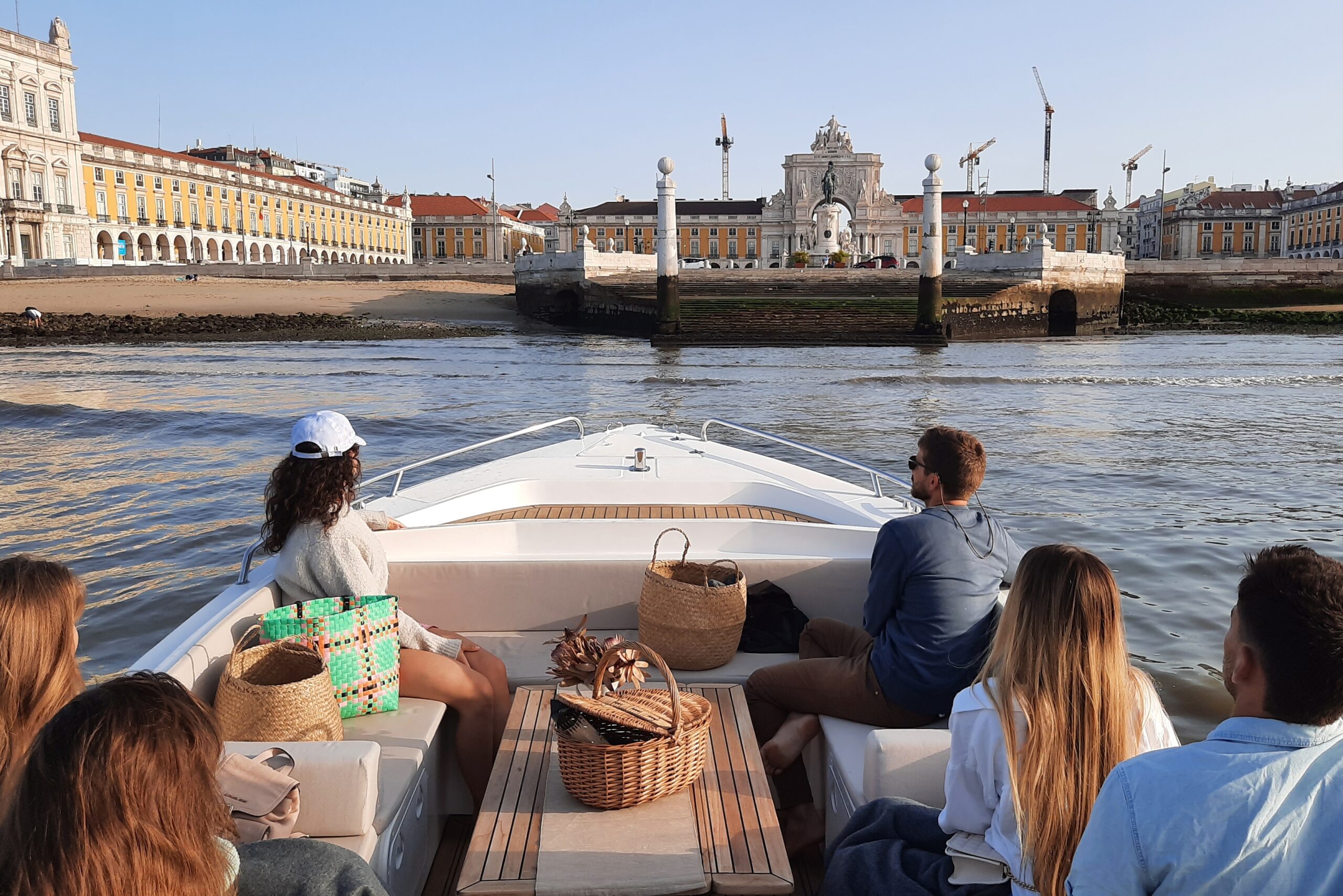 Join a unique experience of the Sunrise on the Tejo River, with our selection of a light Portuguese breakfast. This is our most out-of-the-ordinary trip. An early wake up call, worth every minute, as this is the most peaceful time to connect with the sea and experience the city come to life!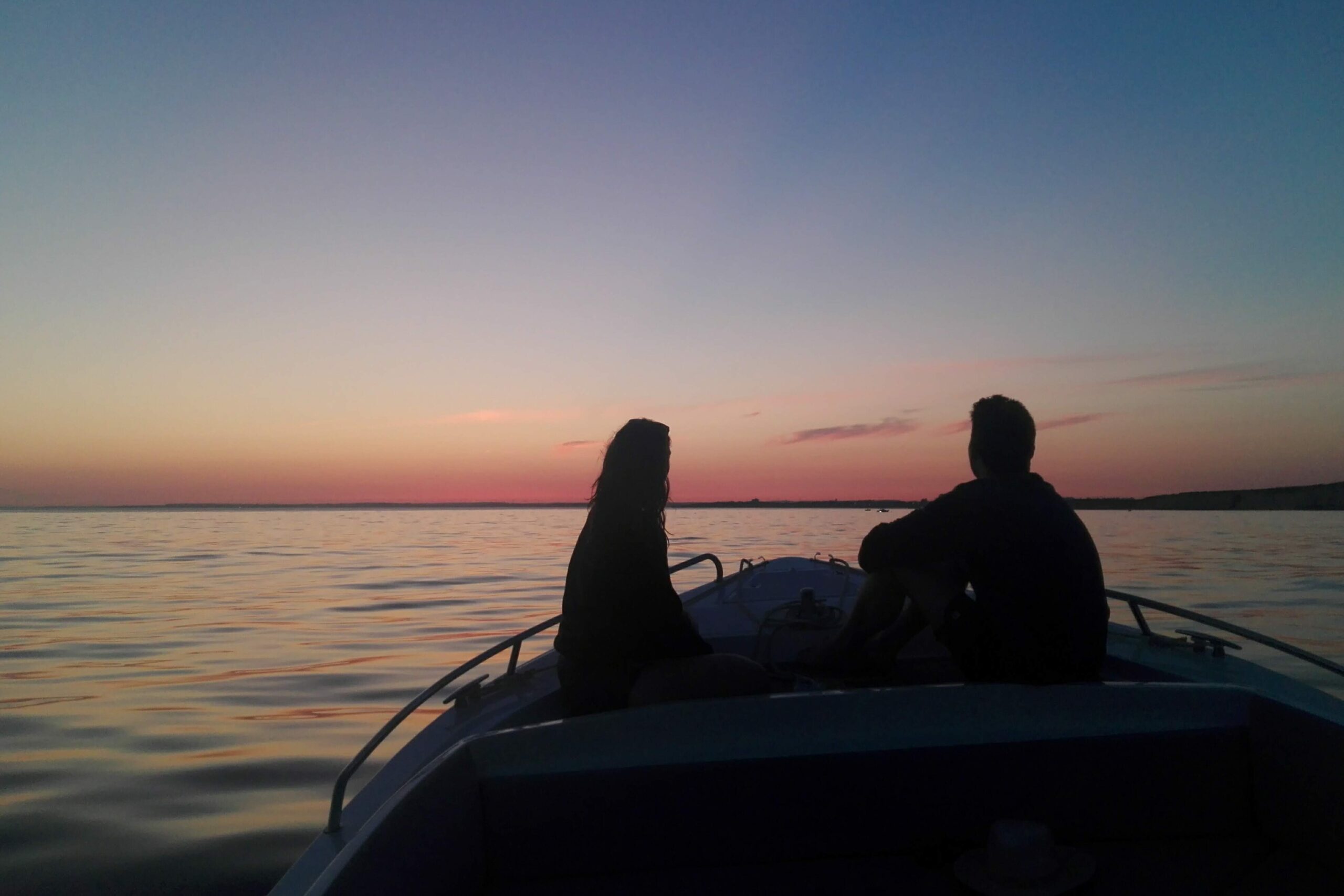 Enjoy a privileged view of Lisbon and it's blissful Sunset, with a curated board of Portuguese tapas and our favourite wine. Our boat will take you on a unique journey navigating close to Lisbon's most unique sights, but you will also discover some very special and less explored places along the south Tejo banks.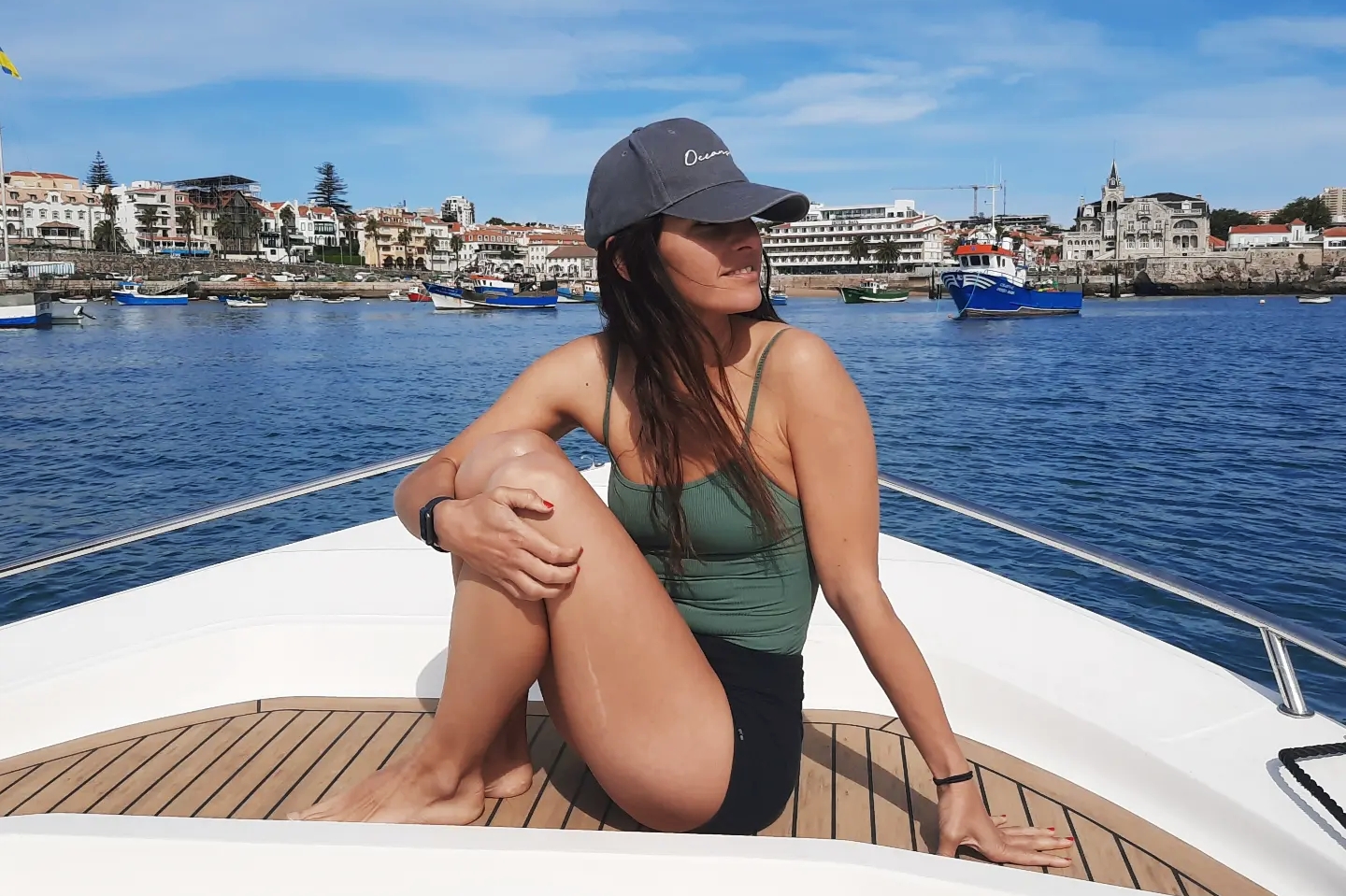 Venture out to sea from Lisbon until the charismatic fishing village of Cascais. This trip combines the best of Lisbon's industrial and historical sites with a sweet escape to the Atlantic coastline, its sun-soaked cliffs and white sand beaches!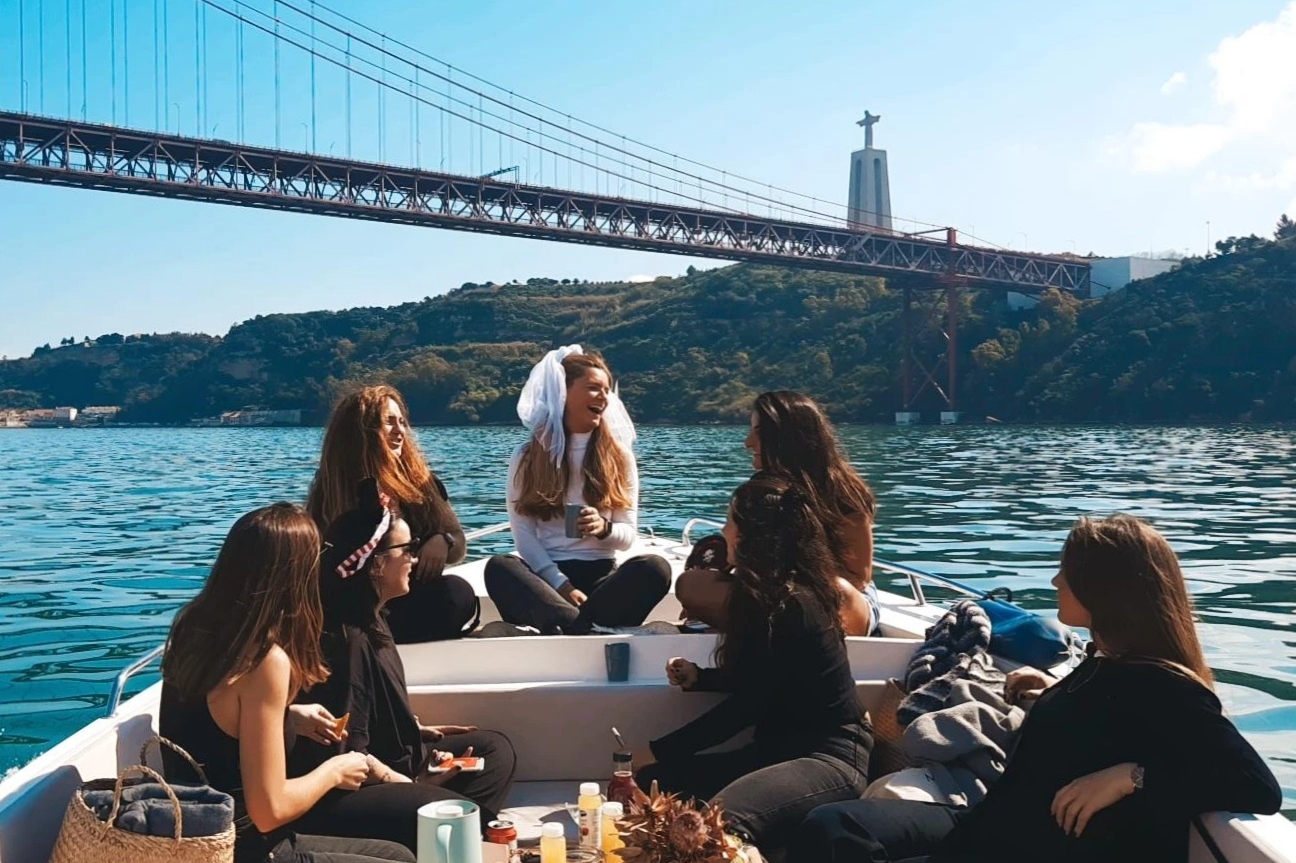 Handcraft your unique Oceanscape and share the joy of being at sea with the people you love. Our team is happy to work with you to build a custom itinerary tailored to your group's needs, interests and desired activities. Contact us directly to book!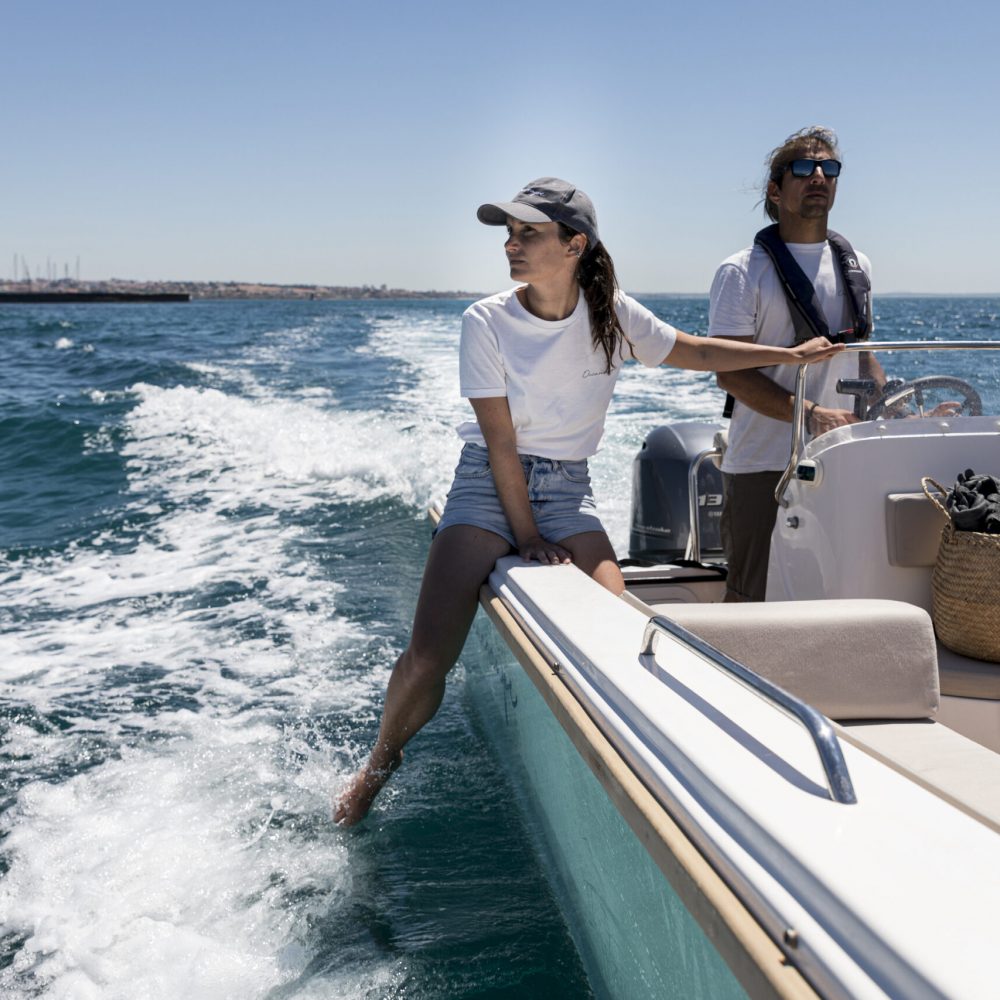 We were on -
Timeout Lisbon
"Desde pequena que Inês se lembra de sentir o apelo do Mar. Primeiro queria ser bióloga marinha, uma formação que acabou por frequentar nos E
stados Unidos, mas acabou por abraçar a enfermagem. No entanto, o bichinho de trabalhar num barco nunca a deixou, e foi assim que esta lisboeta rumou ao Algarve, após vários anos de ativismo em prol dos oceanos e dos seus habitantes, para trabalhar numa operadora turística que fazia visitas guiadas de barco a grutas e cavernas nas rochas junto ao mar." (…)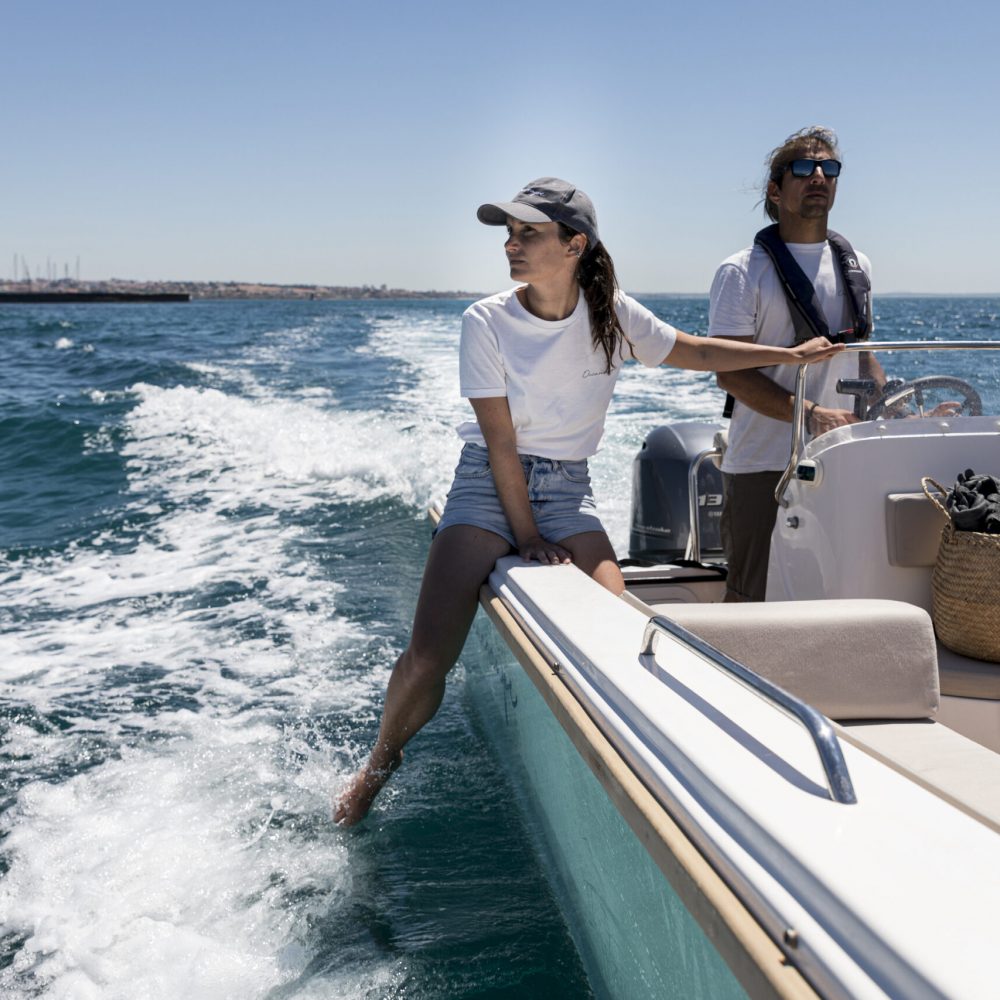 "Desde pequena que Inês se lembra de sentir o apelo do Mar.
Primeiro queria ser bióloga marinha, uma formação que acabou por frequentar nos Estados Unidos, mas acabou por abraçar a enfermagem.
No entanto, o bichinho de trabalhar num barco nunca a deixou, e foi assim que esta lisboeta rumou ao Algarve, após vários anos de ativismo em prol dos oceanos e dos seus habitantes, para trabalhar numa operadora turística que fazia visitas guiadas de barco a grutas e cavernas nas rochas junto ao mar." (…)